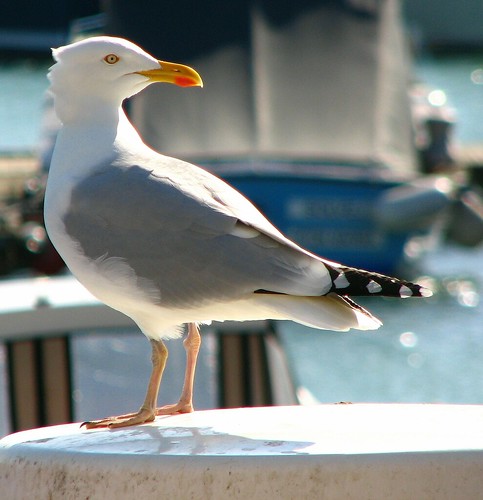 Photo credit: Keith Lancaster (Haywards Heath, UK)
Chicago Children and Family Photographer, Laurie P
Great capture.
abrasive acoustics
gorgeous .... great colors
it´s a fave :)
asawaa
Beautiful shot!
Wild*Dreams
what a beauty! :)
namq
Nice shot!
(1-2-3 Nature)
cindy47452
Excellent!
Melenie_M
Beautiful! Great DOF, very sharp! Wonderful shot!!!

3-2-1
Ran_
Beautiful!!!!!!
www.flickr.com/groups/the_world_through_my_eyes/
Heiko Brinkmann
Great shot, wonderful the bird's head.
3-2-1
Lillnea
Sunbathing! Wish I could do that too :)
(The World Through My Eyes)
Ken's Photographic World
Beautiful! Great catch, wonderful light, pristine focus.

321
m4r00n3d
nice and sharp. very nice.
123
FFgoatee
perfect shot of a seagull with a great DoF!

(1-2-3)
Louis Dobson (formerly acampm1)
Well done Shacky, best seagull shot I've seen for ages. 123
Jan2eke
Great detail!! Well done:))

www.flickr.com/groups/1-2-3/
sterestherster
So beautiful, great DOF.

It is like he is wearing lipstick :).

(1-2-3)
I, Puzzled
Where does it get its feathers done! Very chic 'do. (1-2-3)
?bynini? [slightly away]
like the sharpness very much. nice picture, lovely lightning. 8/10
Daniel Lopez Fotografía Venezuela
9/10 (from the Score Me!
group)
Cate Partridge Photography
You can almost feel the soft feathers. Its well lit and the DOF is great.

Score 9/10
k--d
Very nice. so crisp. A bit over done but a great exposure

Score 8/10 (from the Score Me!
group)
Simon Grossi
Trés beau gros plan.... magnifique

Score 9/10 (from the Score
Me!
group)
RichLegg
Excellent capture! (3:1)
JaredKS
Great detail. I love the light reflecting on the water in the background. Cool shot.
Just-breathe
So beautiful! What a cool capture!
bch12
Wonderful DoF. Great color as well.
(lovephotography)
Raymond Parsons
Wonderful composition.
Photo reference: 114710058
If you would like you use this photo, or it's original, please contact us.